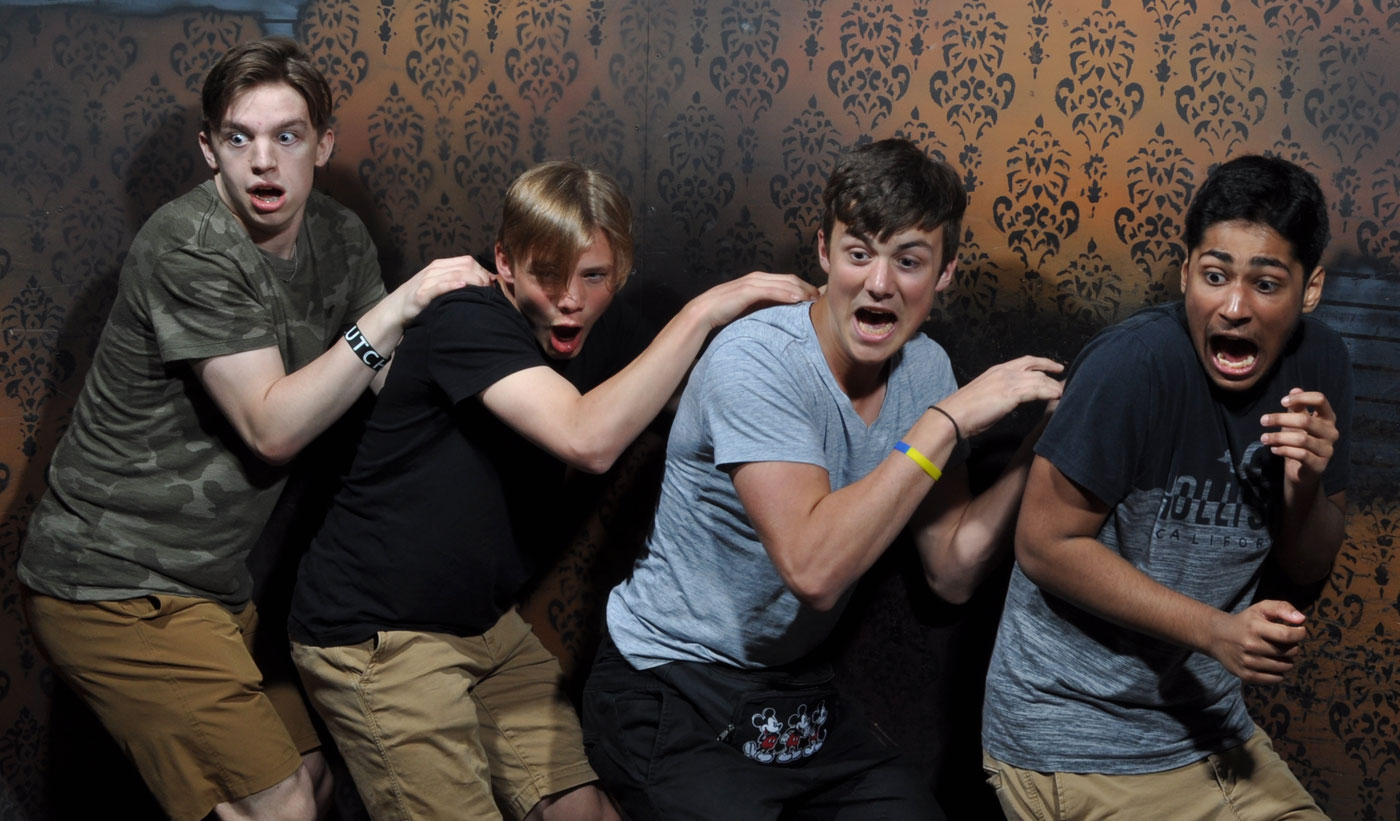 Make Your Fears Come True All Year Round
Some people come to Niagara Falls for romance. Others for the natural beauty. Or for a little gaming, maybe the Winter Festival of Lights.
And then there are those who come here to have the daylights scared out of them.
That's what Nightmares Fear Factory has been doing for years.
It's a haunted house situated right at the top of Clifton Hill where, operators say, more than 158,000 customers have "chickened out" and had to be rescued midway through the 15-minute tour.
Its website has a ton of hilarious photos and videos of people getting the shock of their lives while walking through the darkened hallways and creepy staircases inside, guided only by a string of red lights.
The Toronto Star, CBS News and CNN have all featured segments on Nightmares Fear Factory, spotlighting the photos captured of the frightened visitors inside.
It's a maze that features scares at every turn - things light up, things walk around, brush up against you ... or maybe that's just your imagination?
Are those walls really closing in on you? Did that disembodied voice really just whisper in your ear?
Some comments from people who made it through, via TripAdvisor.ca:
"It's not like walking through a creepy haunted house. It's more of a thrill house..."
"Don't go here on your own, otherwise bring a new change of underwear ... go with friends and just have fun - it's a memory of watching your friends have the literal crap scared out of themselves sometimes!"
Nightmares do offer an early way out for anyone who can't take it, or finds mobility issues make the tour difficult - simply stop where you are and scream "Nightmares!" and someone, or something, will lead you out.
That puts you on the infamous chicken list, of course.
Nightmares is geared toward adult visitors but kids are allowed in. 
This is the oldest continuously operating "haunted house" in North America, allegedly built on the site of an old coffin factory.
Legend has it the coffin factory owner, Abraham Mortimer, died in a freak accident inside the building and his spirit still walks the halls.
In an article posted on Yahoo News in 2012, titled "Confessions of a Haunted House Employee," a source - apparently a former employee at Nightmares Fear Factory - said, "everybody will react differently."
"Everybody's paranoid about their own little things, so the effects prey on your senses. We'll get you some way, one way or another."
And yes, the person said, all special effects aside, staff their really do believe the old building truly is haunted.